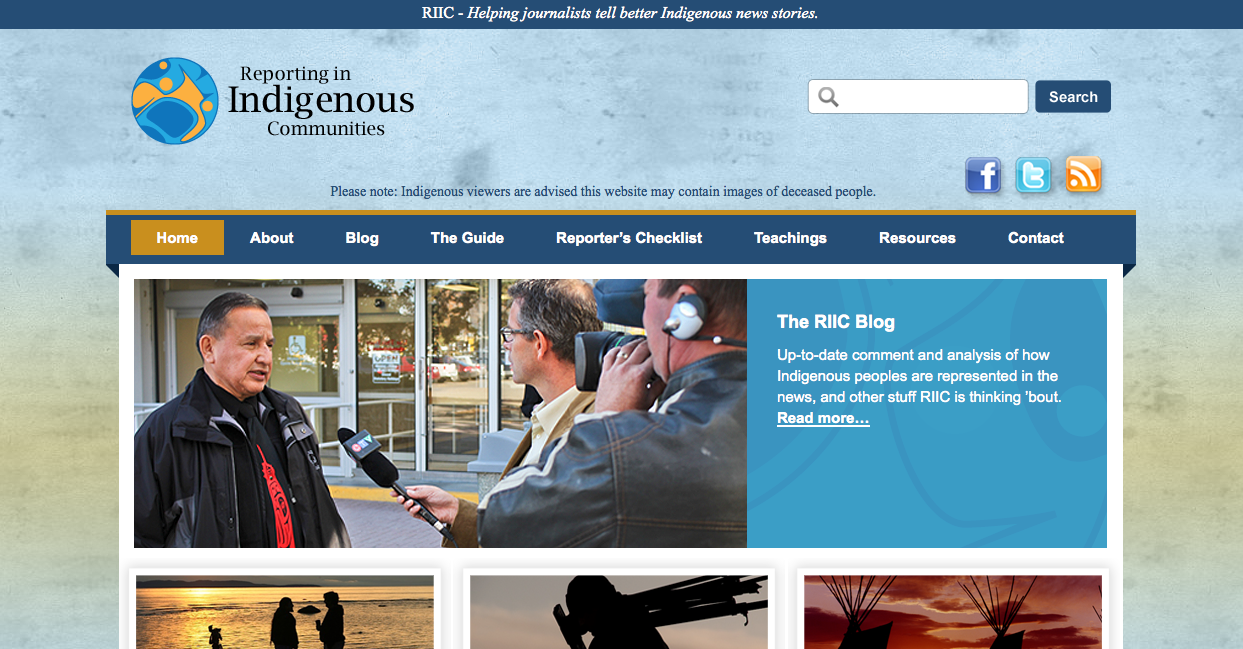 29 Jul

Stopping media stereotypes in Aboriginal health and education

When students cite RIIC in their work, hope is rekindled at RIIC HQ. And who doesn't appreciate a shout out, like this article in The Martlet – written by Samantha Tsuruda, a UBC Master of Public Health program who is currently a visiting student at UVic's Centre for Aboriginal Health Research. Miigwech –  Huy ch q'u  Samantha – good luck in your work.


Stopping media stereotypes in Aboriginal health and education, by Samantha Tsuruda

For a Masters in Public Health course, we were assigned to update our class on an Indigenous person who has made headlines for their contributions in Aboriginal health. After searching popular news sources, I started to notice a theme, with undeniable (and negative) implications on the health of Aboriginal people.

According to Duncan McCue, an Anishinaabe journalist who has been a CBC reporter for over 15 years, "an elder once told me the only way an Indian would make it on the news is if they were one of the 4Ds: drumming, dancing, drunk, or dead." McCue then studied it for himself, and was surprised that along with "W" for "warrior", stories are dripping with these images and stereotypes, leaking racism all over the Internet.

In response, McCue launched a website in 2011 called Reporting in Indigenous Communities, which serves to educate journalists who report on Aboriginal people. In addition to a blogging platform, it provides a "Guide", "Checklist", and page that shares reporting "Teachings". Talk about a useful resource.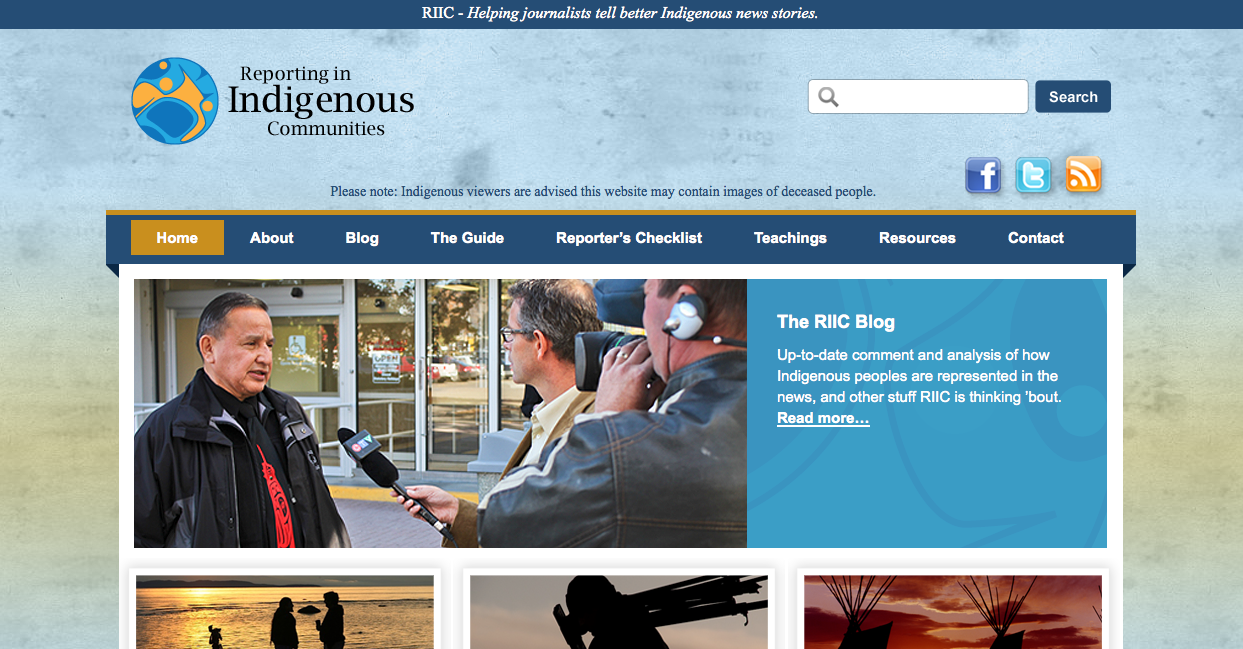 At the same time, I want to acknowledge that there are positive stories about Aboriginal people in the news – many of which my classmates have already drawn attention to. However, the imbalance is extreme, where headlines on health and educational disparities are exceedingly more common. Since McCue's "WD4 rule" applied to my media exploration, I could not help but ask: What are the implications of this modern racism on the health of Aboriginal communities? How can these headlines possibly be beneficial to an Aboriginal audience? It only makes sense for journalists, researchers, and others involved in knowledge translation to consider their power and privilege, and the impact that their stories – and thus the media – can have on Aboriginal health.
Cue the recent efforts of Justice Murray Sinclair. This is a leader who is tired of hearing the negative, and is working to draw attention to what is going well. He has used the media to call for postings from Aboriginal students on his Facebook page. For him, disparities in graduation rates does not mean we need to be silent about our educational successes. For example, a CTV article published in May featured a mother and son who are graduating together from Wilfred Laurier University with their Masters in Social Work.
News sources like Justice Sinclair's Facebook page are where positivity truly breeds positivity and hope. And when there is hope, there can be energy to move forward and promote change.